Phillip Stenmann Baun - Ny PhD ved Afdeling for Globale Studier
Phillip skal arbejde med projektet: "Reject degeneracy; Remember tradition!" A Study of Far-Right Digital Memory Practices".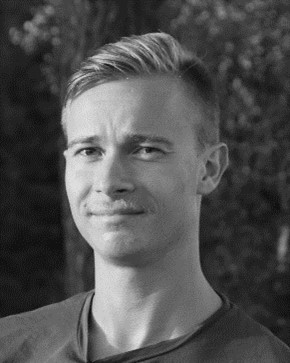 Mit navn er Phillip Stenmann Baun og jeg startede i februar som Ph.d.-studerende ved afdeling for Globale Studier på en 5+3 ordning.
I mit projekt kaldet "Reject degeneracy; Remember tradition!" A Study of Far-Right Digital Memory Practices vil jeg undersøge, hvordan det yderste højre erindrer og bruger fortiden i forbindelse med deres kommunikation på digitale medier. Mit projekt placerer sig i et interdisciplinært spændingsfelt mellem erindringsstudier, digital humaniora samt forskningen om det yderste højre. Ved hjælp af informatiske metoder og teknikker fra Natural Language Processing (NLP) og maskinlæring indsamler og behandler jeg store datamængder om brugeres erindringsmønstre fra 4chans "politically incorrect"-forum (også kaldet /pol/). Med denne datasamling er jeg interesseret i at undersøge, med både fjern- og nærlæsningsbrillerne, hvordan forskellige erindringsformer kommer til udtryk på den yderste højrefløj i forbindelse med /pol/-brugernes opfattelser af anomi i det senmoderne samfund. Nærmere bestemt kigger jeg på forholdet mellem erindring og brugernes oplevelse af hastig samfundsforandring i nutiden, på forholdet mellem erindring og brugernes forståelse af skiftende nationale, transnationale og globale tilhørsforhold, og endeligt på forholdet mellem en nostalgisk form for erindring og brugernes forskellige følelsesladede emotiver.
Jeg har en baggrund som historiker med tilvalg i samfundsfag fra Aarhus Universitet og har længe haft en interesse for digital-humanistisk metode såvel som det yderste højre som emnefelt. Mit Ph.d.-projekt bygger således videre på metoder og ideer jeg har udviklet i mit speciale og i diverse artikler om bl.a. den historiebrug, der er blevet brugt til at retfærdiggøre nyfascistiske terrorangreb (cf. Baun, Memory and far-right historiography: The case of the Christchurch shooter. Memory Studies 2021).
---
Contact:
Phillip Stenmann Baun​​​​​​​
Institut for Kultur og Samfund
Jens Chr. Skous Vej 7
8000 Aarhus C
psb@cas.au.dk